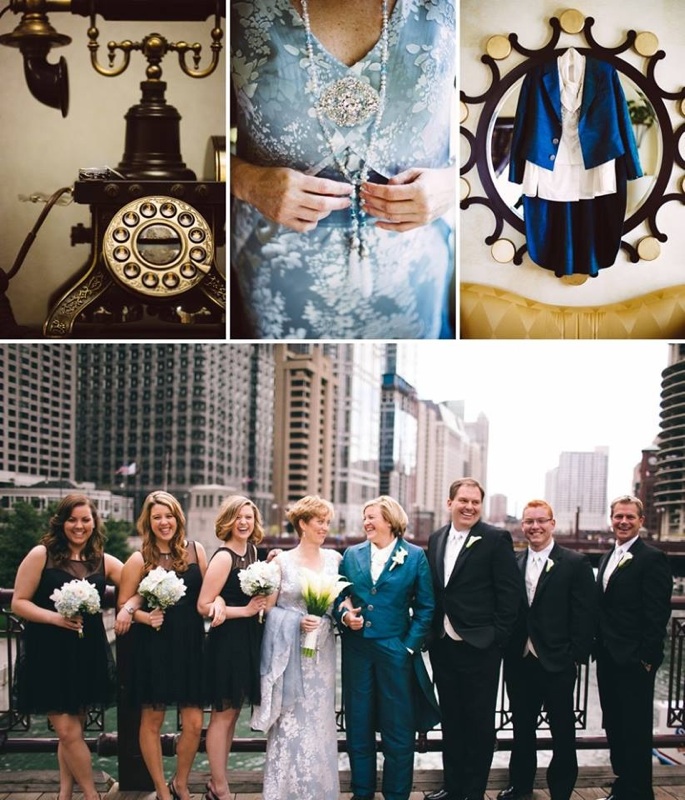 "Julianne and Kelley were always glowing, happy and excited after meeting with Alice and Gene!" – Nicole of LK Events, Senior Event Consultant
 The Brides: Julianne + Kelley
 The Location: The Rookery Building in Chicago, Illinois
 The Search: Julianne and Kelley both knew that they wanted to wear something completely unique on their wedding day. While Kelley wanted something that no other bride could find on a rack, Julianne sought something even more specific: a period suit inspired by Les Miserables and Downton Abbey. After finding our studio through Facebook, the two brides were impressed by our enthusiasm and expertise, and began the process of creating completely custom attire with Alice as their designer.
 The Dress and the Suit: Julianne and Kelley were both thrilled with their one-of-a-kind looks. Julianne's suit was constructed from all silk shantung and based on the costuming of the 18th century French Revolution. Kelley's dress complimented Julianne's suit in color, and was inspired by Art Deco styles typical of the designer Mariano Fortuny. It was constructed from French cut chiffon, and included custom made jewelry as well. For this type of custom work, Alice enjoys delving her knowledge of aesthetics and fabric in addition to historical costuming in order to create contemporary looks that are accurate, flattering, and elegant.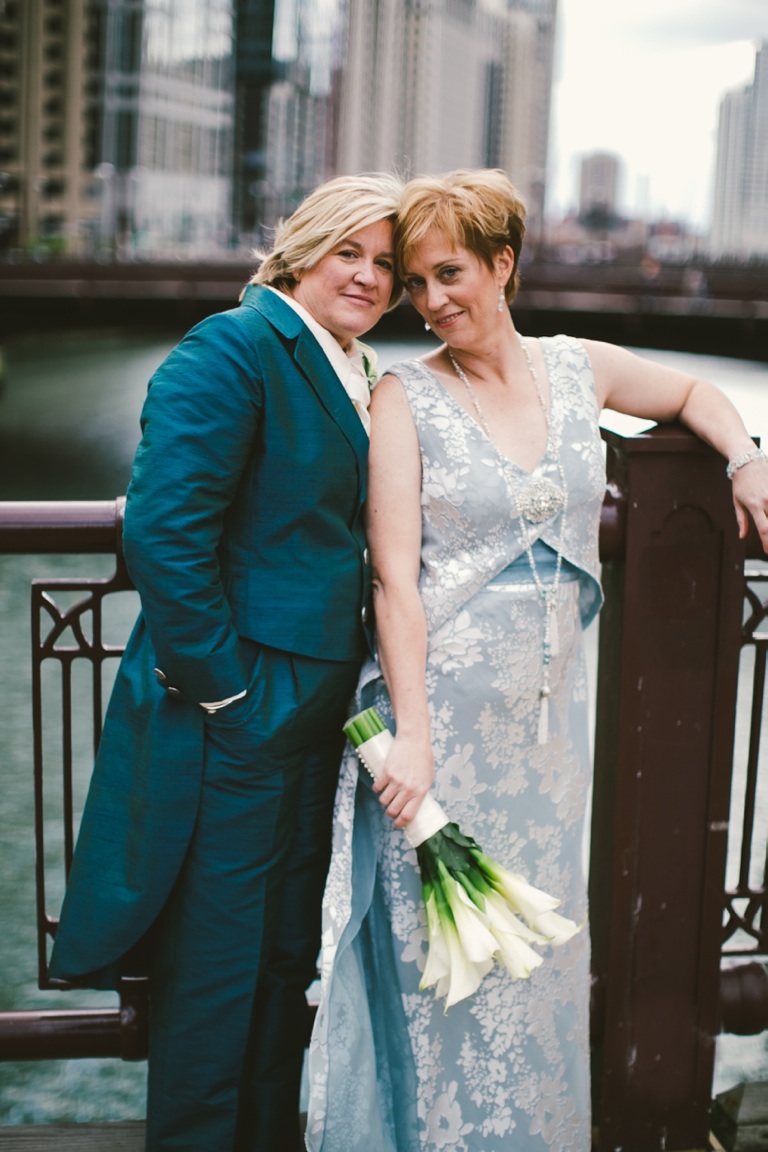 The Wedding Day: Wearing their perfect wedding attire, Julianne and Kelley had their first look in the lobby of the Hotel Burnham, and then spent time in Olive Park for photographs. When they entered The Rookery for their ceremony, all of the guests were completely impressed by the detail and beauty of their apparel. The whole evening was wonderful, and we were happy to be able to create the custom couture which completed the picture. We wish you many happy years together, Julianne + Kelley!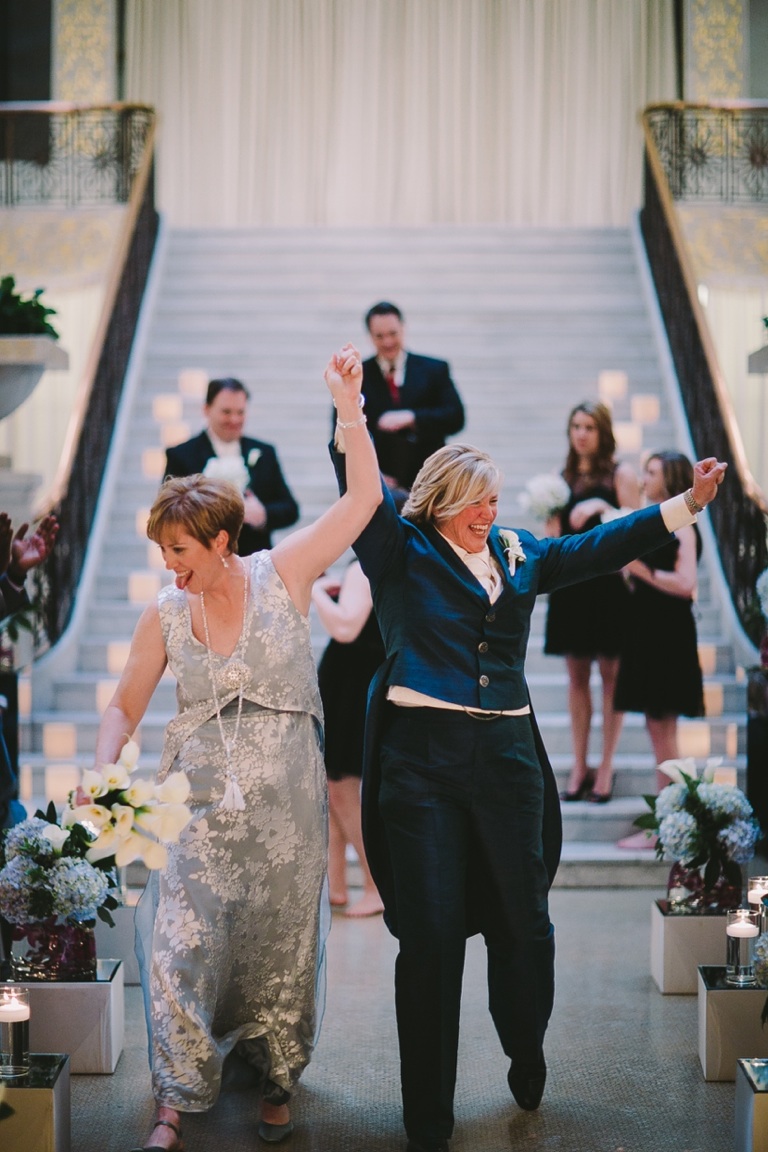 We love to design custom dresses, so if you are interested in creating your own special look, please contact us!