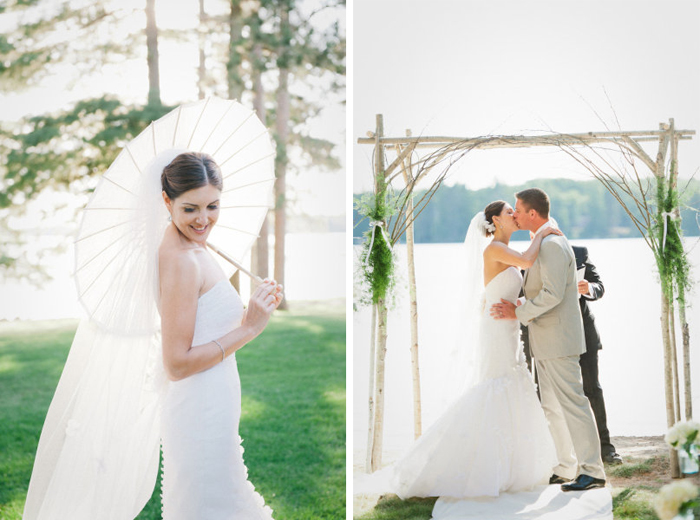 We had such a wonderful time working with Donley on her wedding dress and wanted to share the kind words she had about working with us on her wedding dress.  If you haven't seen Donley's incredible Manitowish Waters wedding yet, you can take a peek over on Style Me Pretty.
"Oh Alice, we had so much fun! I knew when I walked in to her West Loop studio that my dress was inside. My mom in fact told me I was not allowed to leave until I picked out my dress.
After debating over the different gowns, Alice turned to me and said, "for you…we do custom gown". And from that moment on I felt like I was in a fantasy world. We changed the dress several times throughout the process, but the end result, was a completely unique gown that fit me like a glove!
I loved working with Alice and how creative we were able to be together. She is a master of her craft, and her intimate setting creates such a strong sense of bond between her and all of her gowns/brides.
I can't wait to go back and show her all the photographs.
Thanks for making the process so fun Alice!"