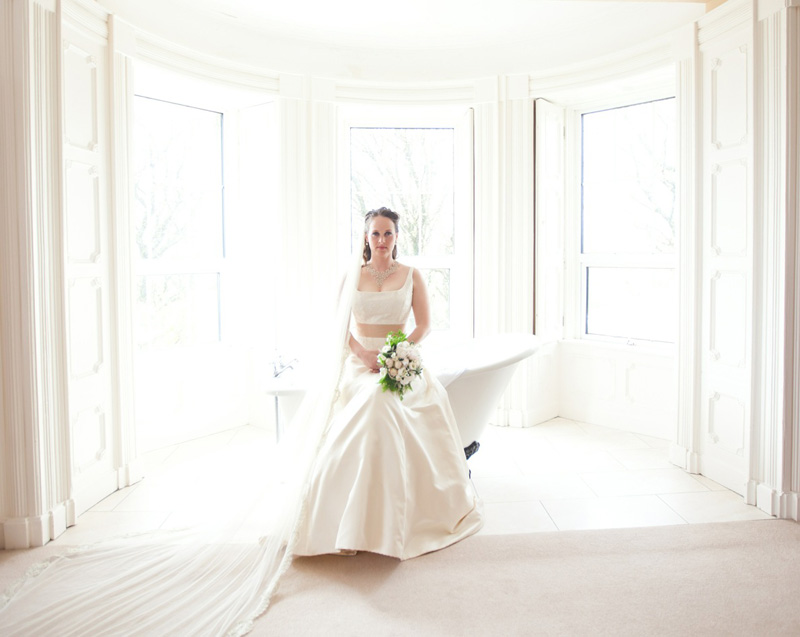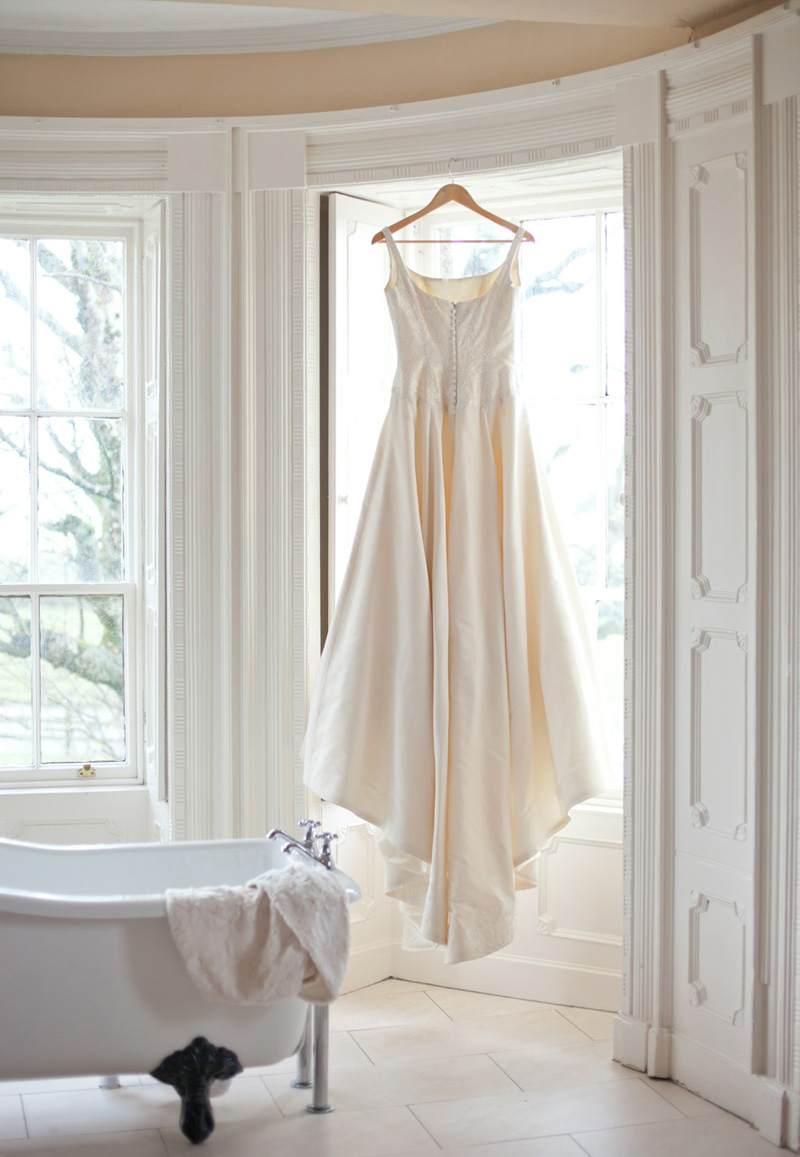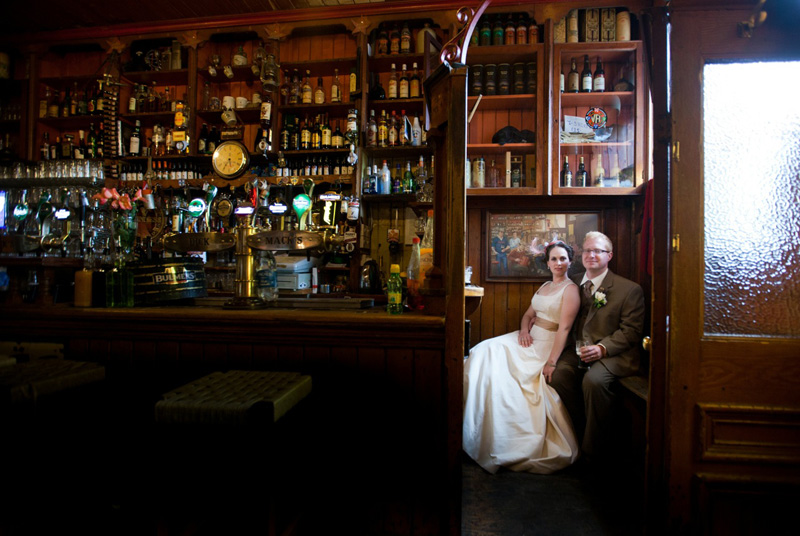 We were blown away when our bride Brea sent us these gorgeous images of her recent wedding in Ireland. We had a wonderful time working with her to customize her dress and she was kind enough to send us the following words about her experience. Congratulations Brea!
"You and your staff exceeded the quality, professionalism, and originality of all other bridal boutiques I visited on my quest for the dress I would wear to my April 2012 wedding in Ireland.
After visiting a half dozen or more boutiques and shops looking for the perfect dress, I was beginning to think it just wasn't out there. I tried on many lovely dresses and several of them would have been just fine, but none felt like The One.
My friend found your website and suggested we check out your salon. Honestly, I was a bit hesitant to go as many of your beautiful dresses were simply above my budget. I decided to at least give it a shot and we made an appointment. And i'm so glad we did.
Your loft is beautiful and we immediately felt at home. When I discussed my budget with you, you were so helpful and open to working with me, it really put me at ease. After trying on a few dresses, we came to one that fit perfectly! Even more amazingly, it was one of your older seasons designs and you let me buy the sample off the rack. The quality of the dress already far surpassed the dresses I had tried on at the other stores. It was almost perfect, but it was missing just a little something that I couldn't put my finger on. The beauty of working with you, Alice, as the designer, was that you had the great idea of adding some lace to the bodice and train. I now not only had a beautiful dress that fit perfectly, but it felt like it was made just for me!
My now husband and I had looked through photos of dresses and he had given me some ideas of what he hoped to see on our wedding day. He said your dress blew him away. Still months after our wedding, he keeps saying how beautiful the dress was and how gorgeous I looked. He also said he couldn't have imagined a more perfect dress and how timeless I looked to him.
So, Alice, to sum up….Thank you so much for all of your beautiful work, all of our Saturday morning fittings, your professionalism, and your kindness. You were wonderful to work with and I will certainly recommend you to anyone looking for the dress to marry their beloved.
I felt like the most exquisite bride in the West of Ireland."