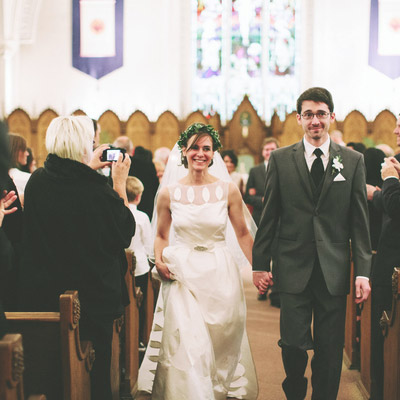 From the beginning, Alice was wonderfully supportive. Her input was direct and expert, and she guided me through each key decision. She managed to see the dress through my eyes, and I looked forward to each and every fitting with her. –Mary Dawn Hennessy, Bride
The Bride: Mary Dawn
The Location: The Cathedral of St. Catherine of Alexandria and Pillar & Post Hotel, Ontario, Canada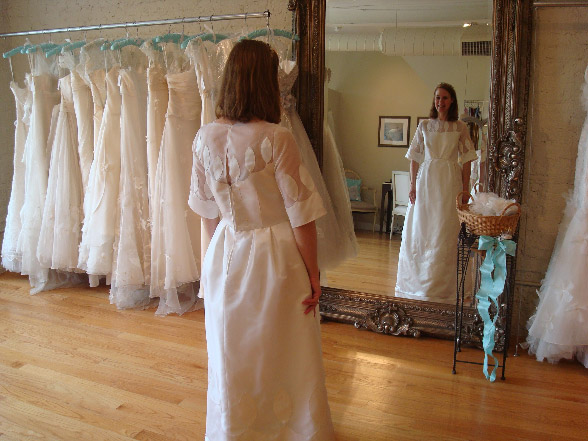 The Process: After her mother passed away the year prior to her wedding, Mary Dawn had the notion to celebrate her by creating an updated version of her wedding dress to wear at her own nuptials. Creating beautiful custom wedding gowns inspired by family heirloom dresses is a passion of Alice's. From their very first consultation, Mary Dawn saw that Alice's vision for the recreated dress would honor her mother while also creating a beautiful, fresh look for her day.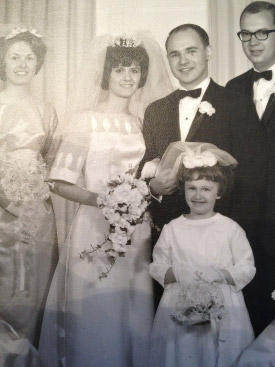 For this type of gown, Alice worked closely with Mary Dawn to create a concept for the dress, guiding the process through fittings and discussion. In the weeks leading up to the event, Alice was even able to create a traditional bonnet to go with the ensemble, made out of fabric from Mary Dawn's mother.
Mary Dawn says, "The final product was perfect in every way. It featured some very clever design, including a train that attached not with hooks, but with a belt. The fabric was quality, and the look was all I had hoped for. I was so proud to wear it on my wedding day, and I'm so grateful to Alice for helping me to realize it."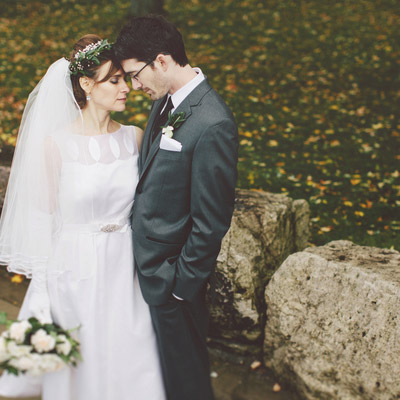 The Dress: The dress of Mary Dawn's mother was a 1950s-style duchess satin and organza gown with leaf detailing. Alice Padrul's custom creation honors this and added a detachable train, for ease of transition from ceremony to reception.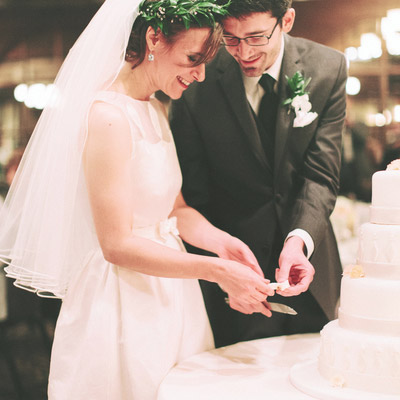 Photos of the wedding courtesy of Reed Photography; other photos courtesy of the bride
We love to design custom dresses, so if you are interested in creating your own special look, please get in touch with us!